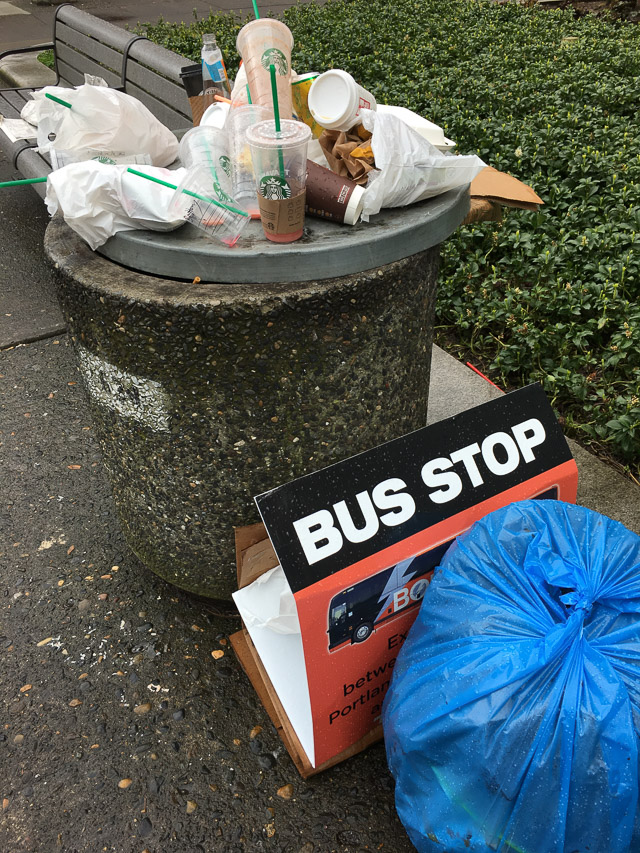 This email to Portland's Transportation Commissioner Steve Novick is reprinted with the author's permission.
For more on the Bolt Bus stop's negative impact see: Bolt Bus – It's a Park, Not Your Bus Depot
---
From: Stan Penkin
Date: Thursday, July 7, 2016 at 5:20 PM
To: 'Commissioner Novick' <novick@portlandoregon.gov>
Subject: Safety Issue
Hi Steve,
I hope that all is well with you and that your campaign is going well.
Although I know that letters of concern have been sent by various individuals and organizations regarding a safety/livability issue, I want to personally direct your attention to this concern, rather than as a board member of Friendly Streets and of the Pearl District Neighborhood Association.
As you may be aware, the Bolt Bus stop previously located downtown on Salmon St. was relocated several months ago to NW Everett St. between Park and Broadway. This was of immediate concern to local residents as they experienced a dangerous back up of traffic, cars maneuvering and double parked for drop off and pick up, idling busses creating noise and pollution, trash strewn on the street, people milling about in doorways and an overall disruption of normal life. Minimal mitigation was achieved over the idling issue via direct contact with the company's representative, but all the other issues remain and will be further exacerbated by the placement of a bikeshare station at the corner of Everett and Park immediately adjacent to the stop.
Although I live several blocks away, during my neighborhood walks I have often seen as many as three busses backed up, cars double parked, cars and Trimet busses trying to maneuver around the Bolt busses and double parked cars, not to mention the trash left behind. Now with a large number of bikes added to the mix, this is a disaster waiting to happen.
While I understand that this location is designated as such and assume that Bolt Bus (owned by Greyhound) has whatever permits might be necessary (perhaps a bad assumption), I cannot believe the designation of this location as a bus stop was intended to create such a dangerous and hazardous situation. This is a serious safety and livability concern, not only for the neighborhood, but for all those who drive, bike and walk through this busy street in the heart of the Pearl.
I am asking that you please look into this matter with a view towards an expedient solution to remove this as a private bus location. I and others would be happy to meet with you at the location so that you may see the problem first hand.
Many thanks for your attention to this concern and I look forward to hearing back from you.
With best wishes,
Stan Penkin