The following is from a Facebook post by Portland author Joe Kurmaskie. More on Joe's past bike camps here. More on Springwater conditions and impact on the camp – BikePortland.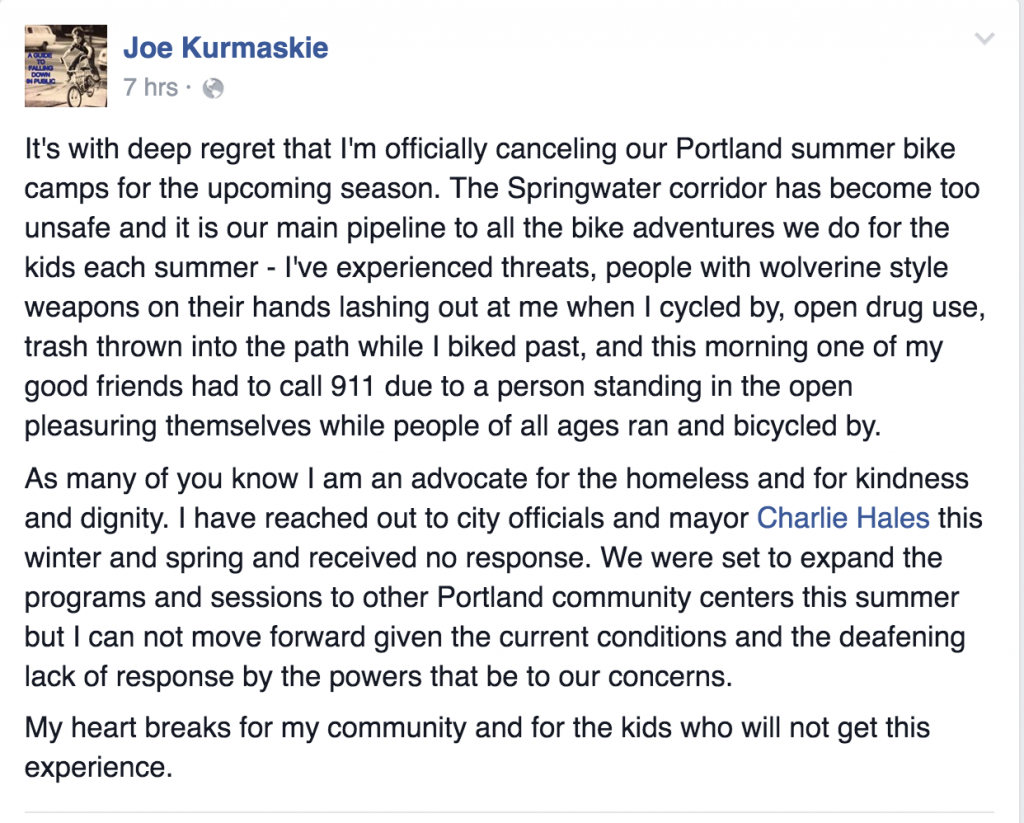 It's with deep regret that I'm officially canceling our Portland summer bike camps for the upcoming season. The Springwater corridor has become too unsafe and it is our main pipeline to all the bike adventures we do for the kids each summer – I've experienced threats, people with wolverine style weapons on their hands lashing out at me when I cycled by, open drug use, trash thrown into the path while I biked past, and this morning one of my good friends had to call 911 due to a person standing in the open pleasuring themselves while people of all ages ran and bicycled by.

As many of you know I am an advocate for the homeless and for kindness and dignity. I have reached out to city officials and mayor Charlie Hales this winter and spring and received no response. We were set to expand the programs and sessions to other Portland community centers this summer but I can not move forward given the current conditions and the deafening lack of response by the powers that be to our concerns.

My heart breaks for my community and for the kids who will not get this experience.