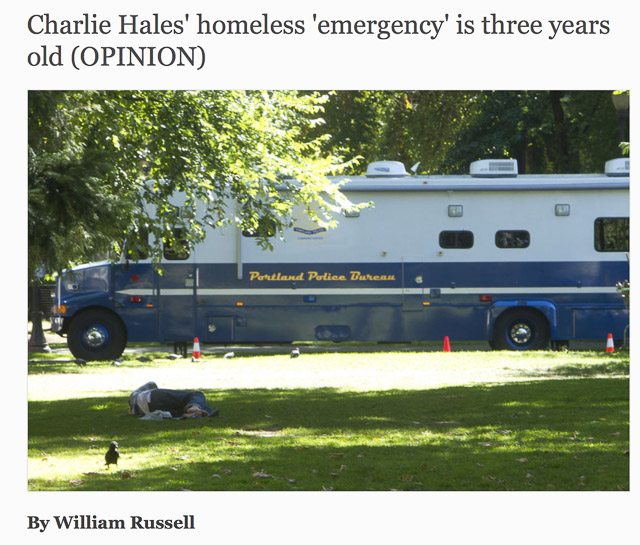 By William Russell – Executive Director of Union Gospel Mission  reposted from Oregonian 9/24/15
On Sept. 23, Mayor Charlie Hales declared a "homeless state of emergency," with plans to aggressively combat homelessness in Portland. The announcement felt surreal, as if someone were announcing in 2015 that President Obama had won the 2012 election, or reading a "breaking news" story about the 1969 moon landing in 1972. Well before the mayoral pronouncement, we at Union Gospel Mission have been living the homeless state of emergency. I am confident this is true for many other agencies working hard to help this population.
… I agree with Michelle Cardinal's observations in Andrew Theen's Sept. 15 article "North Park Blocks: Summer of 'lawlessness' gets Portland's attention." The homeless problem on the North Park Blocks is very bad, and the situation needs to change. …
Full letter here.