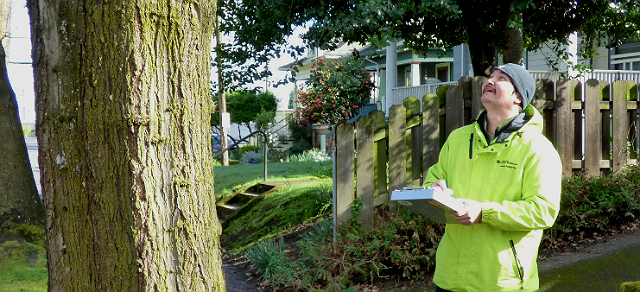 Dear North Park Block Neighbors,
The trees on the North Park Blocks will be receiving some much needed attention November 2nd through November 13th by the City of Portland Parks and Recreation-Urban Forestry Department.   Each tree will be pruned for canopy lifting and hazard limb removal as warranted. This pruning is necessary to ensure overall tree health and hazard mitigation including providing clearance for security, pedestrian and vehicular traffic. These efforts will also help improve park aesthetics, as well as allowing more sunlight to enter the park.
All pruning will be conducted by ISA Certified Arborists and adhere to strict industry standards.  As trees are inspected, in very limited cases, a tree may need to be removed.
How will the tree pruning impact you?
Though the outcomes stated above will have a positive effect on the park and the trees, we recognize you may experience some inconvenience during the pruning process. Please be prepared for short-term impacts due to parking, street and sidewalk closures in various places as this work proceeds.
Please let me know if you have any questions about this work.
Bryan Aptekar
West Service Zone Coordinator | Services
Portland Parks & Recreation
2909 SW 2nd Avenue
Portland, OR 97201
503-823-6973 (office)
503-935-2345 (mobile)
Bryan.Aptekar@PortlandOregon.gov
www.PortlandParks.org