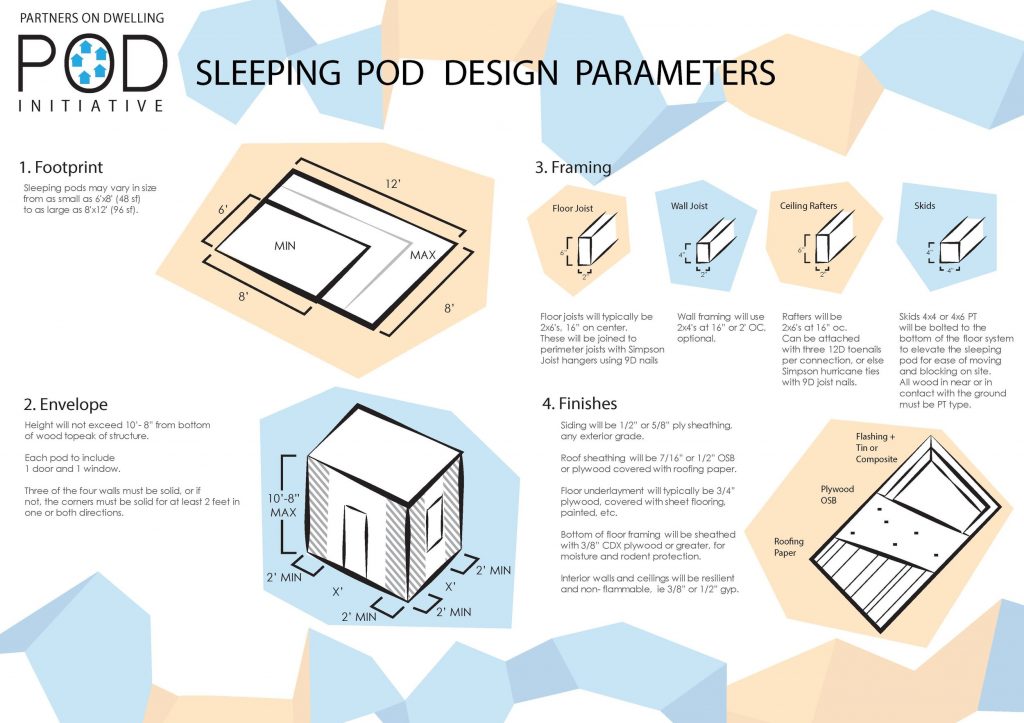 Click image to enlarge
The North Park Blocks is proud to be selected to host a display of more than a dozen attractive, innovative, and portable "sleeping pods" in downtown Portland—many of them created by premier Portland architecture firms. Partners On Design (POD) Initiative is a collection of architects, design students, and others, all bringing their best ideas for small structures the public might accept in their neighborhoods.
Using $35,500 in city funding, and leveraging ideas from some of Portland's top design minds, the effort has been working since early October toward an exhibition in the city's North Park Blocks from December 9 to 11 at the north end of the blocks near PNCA.  In all, 14 innovative prototypes will be on display.
See more at Portland Mercury Advocates Are Making Their Strongest Pitch Yet for New Homeless Villages