North Park Blocks is proud to host the 2018 Winter Light Festival. (Feb 1-3) Visitors will see installations at Froelick Gallery, WeWork, RACC, Elizabeth Leach Gallery, Blackfish Gallery, PDX Contemporary, PNCA and The Society Hotel. More about installations around North Park Blocks: Hub C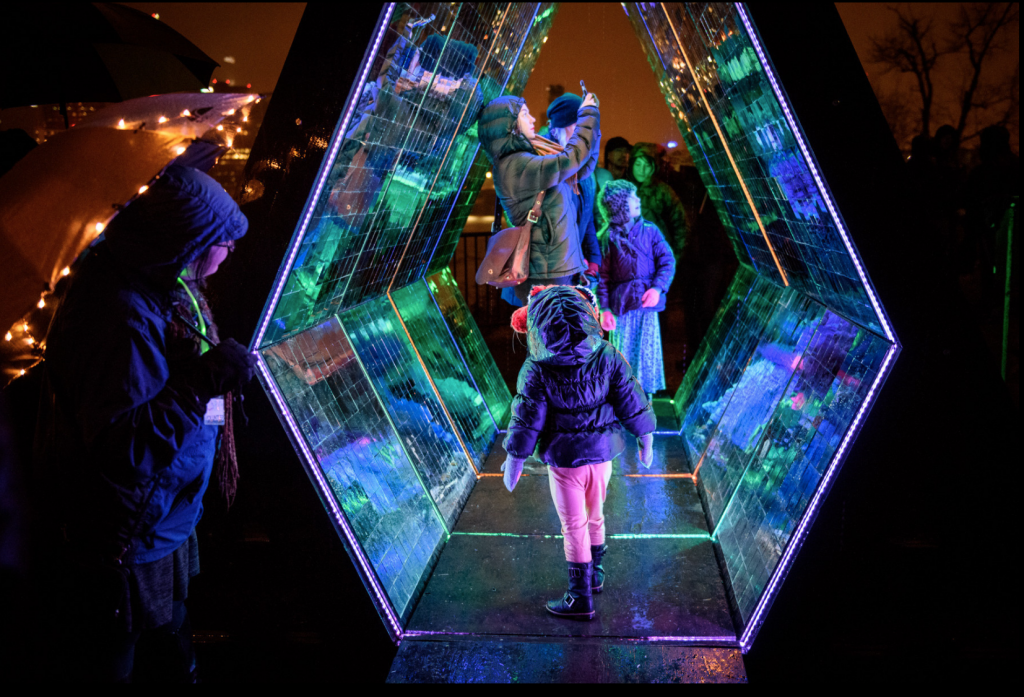 This year, we are honored to present more than 100 artists and organizations from all across the Cascadian region. The 2018 festival is truly citywide, with Festival Hubs and Affiliate Locations showcasing illuminated art installations, vibrant performances, and stunning kinetic fire sculptures throughout Portland.
​
As always, we are fully committed to keeping the Portland Winter Light Festival family-friendly, free to attend, and open to everyone. So bundle up and celebrate the power of light and community with us!
Why During The Winter?
Inspired by light festivals around the globe, the Portland Winter Light Festival, a Willamette Light Brigade event, aims to counteract the city's tendency to hibernate during the winter. The festival brightens up the winter skyline and brings warmth to the outdoors with dazzling displays of light, color, and imagination. Bundle up and celebrate with us!
Free, All Ages Event!
​The Portland Winter Light Festival is interactive, family-friendly, and designed to inspire adults and kids alike. Combining art and technology, people of all ages will find something to capture their spirit and fill their minds with imagination and wonder.