Every year, the North Park Blocks in downtown Portland, Oregon, become a place of pride and joy for the LGBTQ+ community and their allies. The park is the starting point of the Portland Pride Parade, one of the largest and most colorful events in the city.
The parade route is about two miles long and takes about two hours to complete. It begins at the North Park Blocks, a city park that spans 12 blocks between West Burnside Street and Northwest Glisan Street. The park is one of the oldest in Portland and has a history of hosting cultural and social events.
The park offers a spacious and scenic setting for the parade participants to gather and prepare for the march. The park has grassy areas, trees, benches, fountains, sculptures, and playgrounds. The park also has restrooms and drinking fountains for the convenience of the visitors.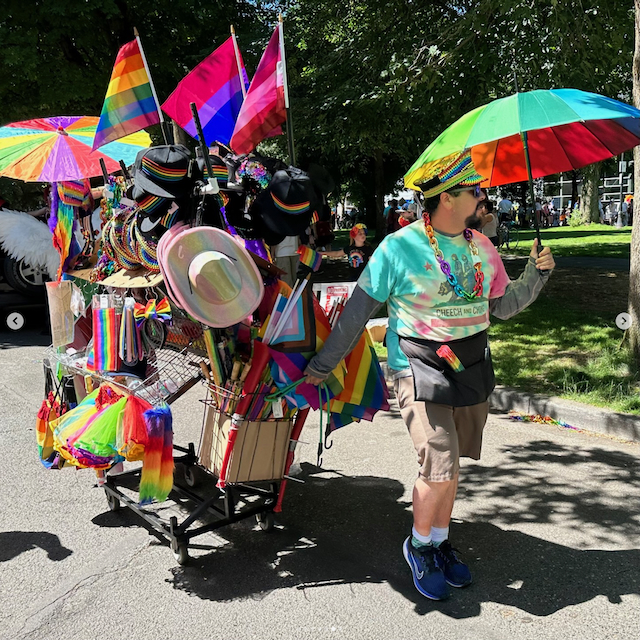 The Portland Pride Parade is organized by Pride Northwest, Inc., a nonprofit organization that aims to celebrate and support the diversity of the LGBTQ+ community in the Pacific Northwest. The parade is part of a week-long celebration that includes various events, such as concerts, parties, workshops, and more.
The parade attracts thousands of participants and spectators who march in solidarity for the LGBTQ+ rights and visibility. The parade features floats, bands, dancers, performers, activists, politicians, businesses, and community groups. The parade also showcases the rainbow flag, a symbol of pride and diversity for the LGBTQ+ people.
The Portland Pride Parade and Waterfront Festival are free and open to everyone who wants to join the celebration. They are also family-friendly and accessible to people with disabilities. The events are expected to draw more than 60,000 people this year.
If you are looking for a fun and meaningful way to celebrate the LGBTQ+ community in Portland, don't miss the Portland Pride Parade on July 16, 2023. For more information, visit portlandpride.org or pridenw.org.