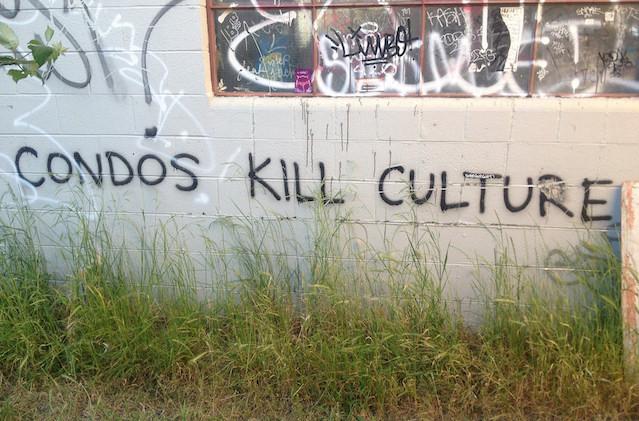 Hopefully the North Park Blocks is getting it right with  preservation of historic buildings through adaptive reuse as schools, retail, creative spaces and a few modestly priced condos. We celebrate the diversity of the people who live, work and enjoy the park and our neighbors – Emerson School, PNCA, WeWork, retail, restaurants, bars, art galleries and sizable amount of housing and services for people in transition. Unfortunately that model is not playing out in the rest of Portland.
Here's is repost of:  Gentrification Spotlight:
How Portland is Pushing Out Its Black Residents
from Colorlines April 18, 2016 by Abigail Savitch-Lew
Read Part II of series
Between its alarming legacy of racism and its skyrocketing rents, Portland, Oregon, has become one of the country's worst examples of Black displacement and gentrification. What will it take for this hipster heartland to live up to its warm and fuzzy reputation?
… Portland is not widely known as an expensive city. Rather, it is seen as a haven for creatives and nonconformists, the place that the popular comedy "Portlandia" famously deemed "the city where young people go to retire." The New York Times encourages tourists to "ignore the hype, and indulge in the city's simple pleasures—from $4 films to a puppet museum" or enjoy "shockingly affordable"delicious eats. Yet Portland is quickly becoming accessible only to the wealthiest iconoclasts. Since 2010, rents have increased an average of 20 percent, the sixth-fastest rise in the nation after cities like New York and San Jose. In 2015, Portland ranked first in the country for the percentage of land tracts identified as gentrifying by Governing Magazine. …
Read the full article at Colorlines