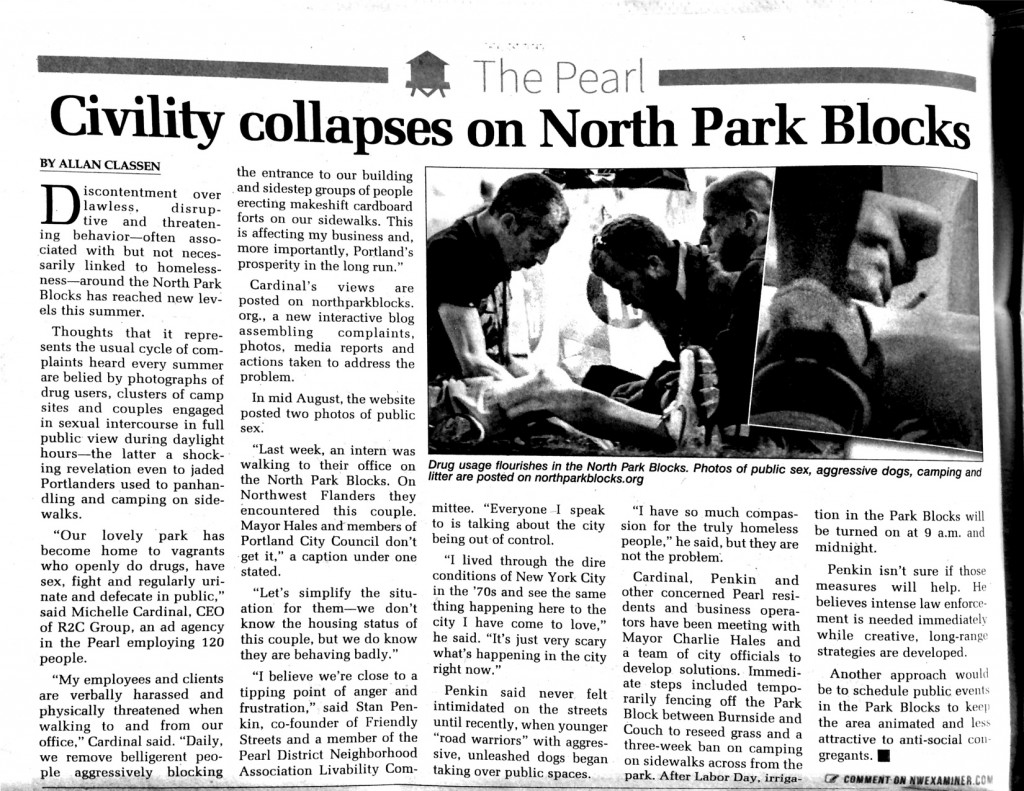 The September 2015 issue of the NW Examiner details this summer's dramatic decline of the North Park Blocks.
Click here for PDF of article
Our lovely park has become home to vagrants who openly do drugs, have sex, fights and regularly urinate and defecate in public. … This is affecting my business and more importantly, Portland's prosperity in the long run." ~ Michelle Cardinal, CEO of the R2C ad agency located on the North Park Blocks.
"Everyone I speak to is talking about the city being out of control… It's very scary what happening to the city right now … younger 'road warriors' with aggressive, unleashed dogs began taking over public spaces.  I have so much compassion of the truly homeless people, but they are not the problem." ~ Stan Penkin, co-founder of Friendly Steers and a member of the Pearl District Neighborhood Association (PDNA) Livability Committee.