Embarrassing politicians into action seems like a great idea to us! Last summer it took our "park porn" photos to get the Mayor Hales and city council to even notice the situation in the North Park Blocks. Now it seems that SF media is making a coordinated effort "to  create a 'wave' of coverage that will force politicians to come up with solutions"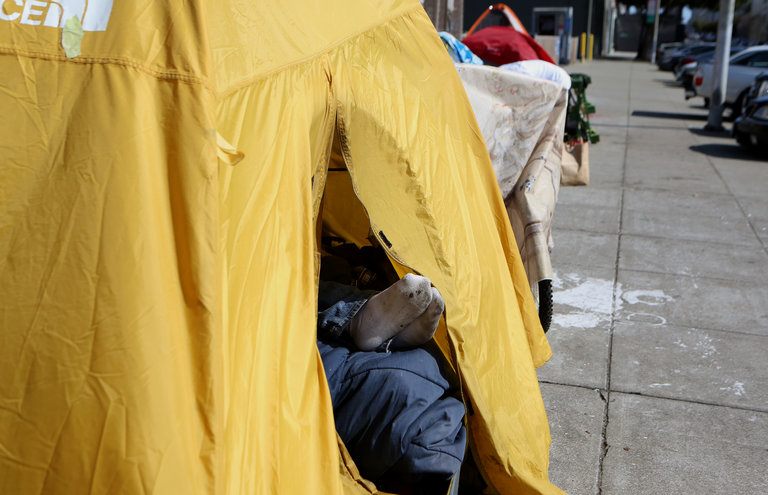 A Plan to Flood San Francisco With News on Homelessness
Reprinted from NY Times May 15, 2015
As the editor in chief of The San Francisco Chronicle, Audrey Cooper has overseen countless stories on homelessness. But the issue became personal three years ago when she was pushing her 6-month-old child in a stroller through the city's business district. A homeless couple in a tent on the sidewalk were having sex, tent flaps open, as their pit bull stood guard.
Ms. Cooper expressed her outrage loudly and in colorful language.
"I probably shouldn't have started yelling at them," she said in an interview in her fishbowl office in the heart of the Chronicle's newsroom. "They let their dog loose."
San Francisco residents have over decades become inured to encounters with the city's homeless population, the clumps of humanity sleeping on sidewalks under coats and makeshift blankets, or drug addicts shooting up in full view of pedestrians. There are also the tension-filled but common scenes of mentally ill men and women stumbling down streets, arguing with imaginary enemies or harassing passers-by.
One particularly vocal group of residents, San Francisco's journalists, say they feel a sense of urgency in addressing the problem. They are banding together in an exasperated, but as yet vaguely defined, attempt to spur the city into action.
Next month, media organizations in the Bay Area are planning to put aside their rivalries and competitive instincts for a day of coordinated coverage on the homeless crisis in the city. The Chronicle, which is leading the effort, is dispensing with traditional news article formats and will put forward possible solutions to the seemingly intractable plight of around 6,000 people without shelter.
Representatives from Bay Area television and radio stations, The Chronicle, The San Francisco Examiner, Mother Jones and online publications, among others, met last month to figure out a plan to share resources and content. They agreed to publish their reports on homelessness on June 29.
The premise of the effort is to create a "wave" of coverage that will force politicians to come up with solutions, Ms. Cooper said.
"You will not be able to log onto Facebook, turn on the radio, watch TV, read a newspaper, log onto Twitter without seeing a story about the causes and solutions to homelessness," she said.