An un-named Flanders Lofts resident caught this great photo of seven cop cars doing a bust on Flanders! This occurred at around 9:30pm on Wednesday (11/20/13) in front of the Flanders Lofts front door.
Great job on reporting this!!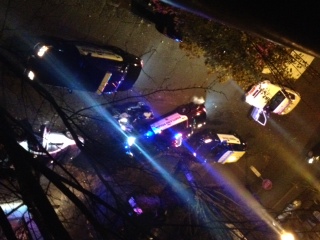 Remember! If you see a crime in progress call 911 and report it. Then email 911@northparkblocks.com and we will record it.
Together we can clean crime off our blocks.