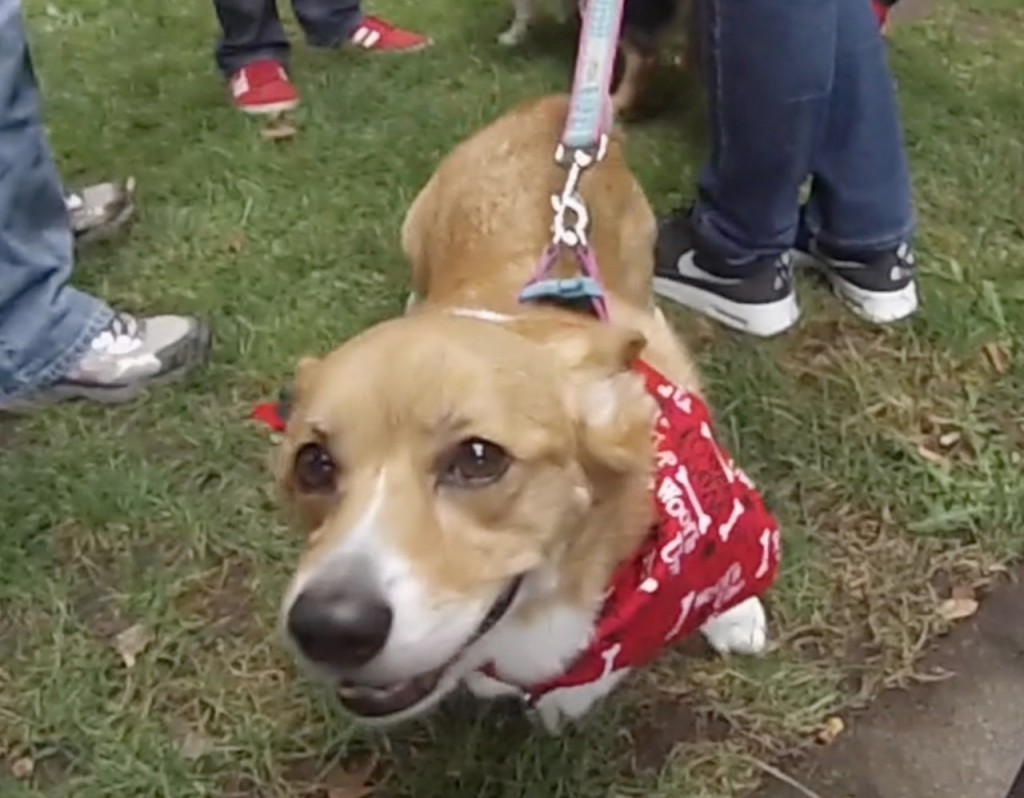 We used our Corgi Cam to capture this morning's Corgi Walk in the Pearl. It was Corgi mania North Park Blocks.
The Corgi Walk in the Pearl began eight years ago by dog fancier Lynde Paule, who wished to create a venue to raise money to care for injured, abused, abandoned, or neglected dogs, specifically Corgis.
The annual Walk, held on the third Saturday of each August, raises money for both Oregon Humane Society and Corgi Rescue. The Corgi Walk has grown since it began. In the first year, between 50 and 60 Corgis participated in the Corgi Walk and $1,500 was raised. In year 7, more than 385 Corgis from Oregon, Washington, and California participated, and $10,000 was raised. In 2015 the Corgi Walk in the Pearl was named the 2nd place Top Dog Event by Spot Magazine.