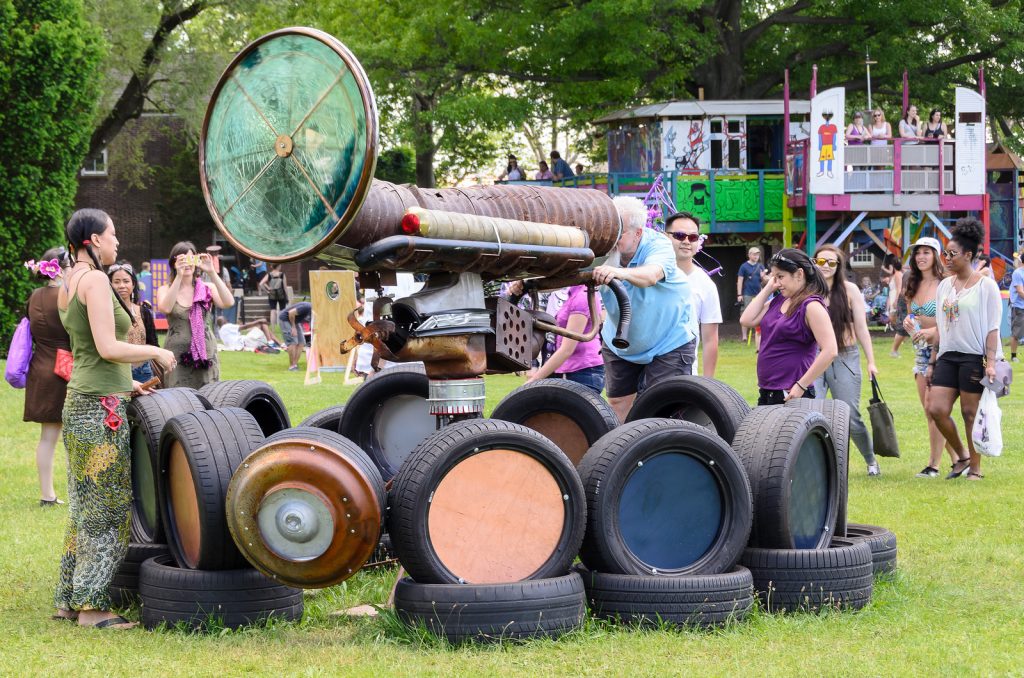 What:
FIGMENT is an explosion of creative energy. It's a free, annual celebration of participatory art and culture where everything is possible. For one summer weekend, we will transform the downtown Portland North Park Blocks into a large-scale collaborative artwork, and then it's gone, without a trace.
Full details here | Photo gallery here
When:
Saturday, July 30 & Sunday, July 31, 2016
Where:
North Park Blocks, Portland, Oregon
How Much:
FREE! FIGMENT is a free, non-profit event, and we do not accept corporate sponsorships. We do welcome donations from individuals and non-profit groups so please donate to help us cover our event costs. We can't do it without YOUR participation and help!
What to Bring:
Whatever you need for a day of outdoor fun!
Note: The event is rain-or-shine. If the forecast calls for rain, be prepared to hide — or dance — under porches, arches, and umbrellas while the clouds pass.
What to Expect:
Art and activities in every imaginable medium available – especially the art and activities that YOU bring! We'll be posting a schedule of registered art and activities.
The FIGMENT Project focuses primarily on participatory art, art that builds community through sharing, and gets people to interact with one another, talk to each other, create and share experiences together. By participating, we are building important connections and weaving the social fabric that creates community.