The following email and photograph was sent to Mayor Hales by a concerned Emerson School parent on Sept 1st.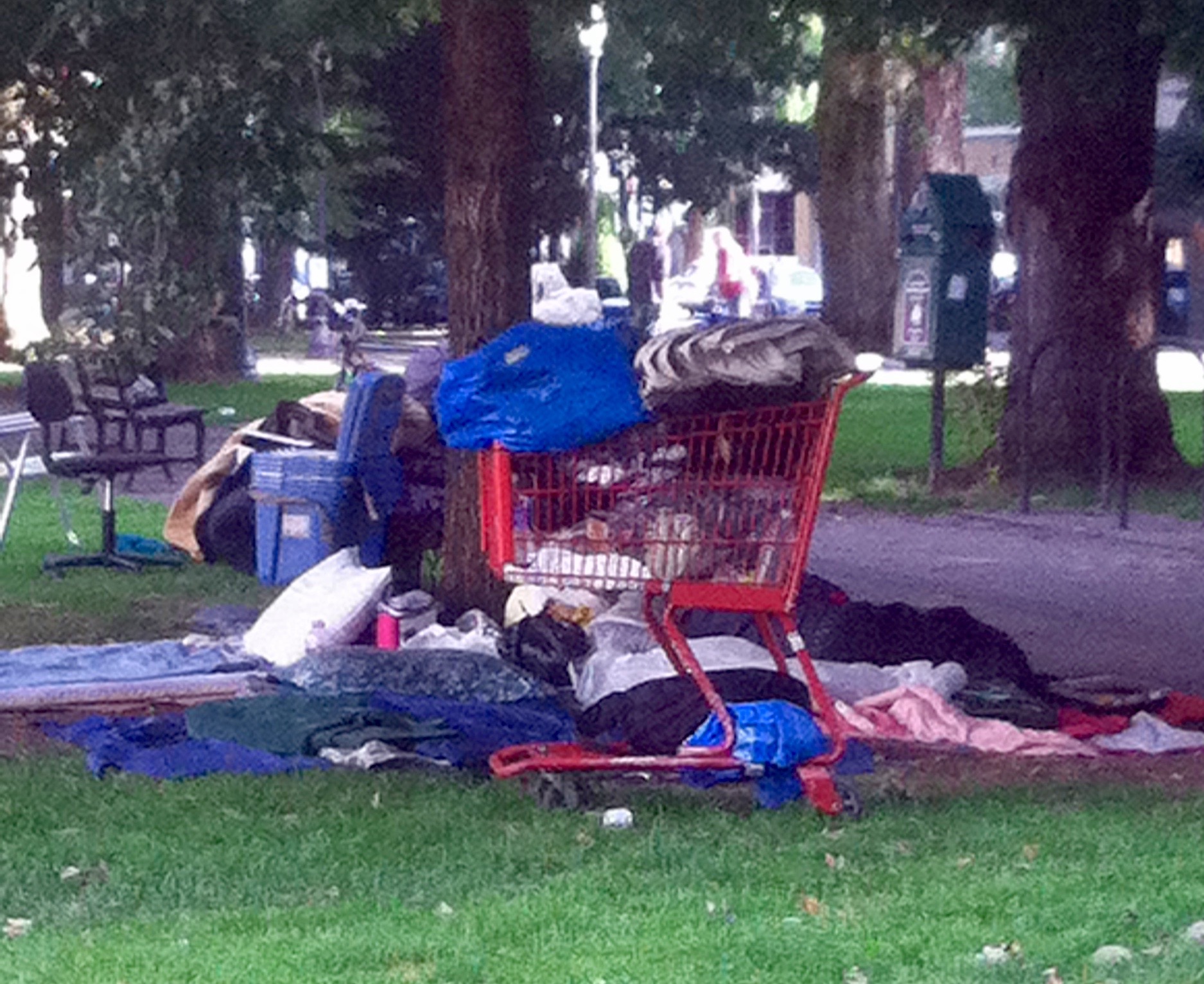 Mayor Hales,
It was a grim scene outside Emerson Elementary today for the first day of school. See photo for a sampling. By 9:30am the surrounding North Park Blocks were full of debris, off-leash dogs, marijuana smoke, nudity, aggressive behavior, and public intoxication.
It is unacceptable that students are exposed to this dangerous and unchecked atmosphere. The Park Blocks feel explosive. This is not what any public park should feel like, especially one that is home to 120 elementary students.
Please join me one morning this week as I continue to document the reoccurring unsafe situations. I'll be there from 8:30am onwards.
Update: The Mayor is coming to walk the North Park blocks Thurs 9/3 at 8am.