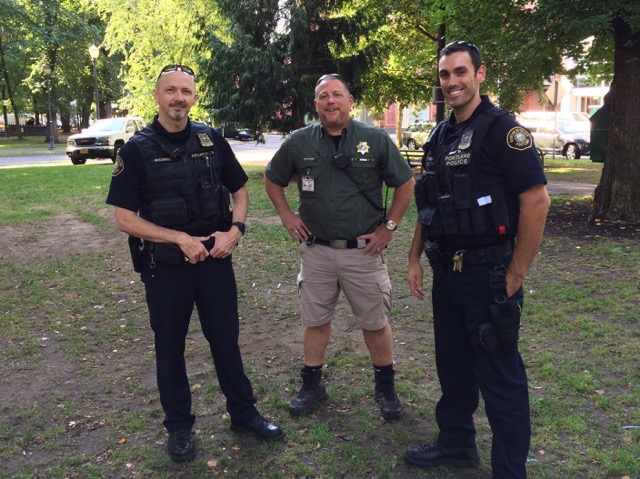 A big thank you to Mayor Hales and the Police Bureau for the increased Police presence in the North Park Blocks this week. We're grateful our collective voice is being heard.
The Neighborhood response van was a much welcomed sight to see here yesterday and throughout the day.  (Especially in front of the Emerson School.) The officers who are patrolling the park are very professional and show calm assertive leadership.  While we appreciate the presence of the Park Rangers – the uniformed police officers have a powerful impact.
Today we observed Park Ranger Sam Sachs write up and exclude from the park for 30 days three people who were openly drinking in the park.  He was "diplomatic" throughout the incident and  assertive in adherence to park rules .
Your continued efforts and focus on park safety are greatly appreciated. This coordinated presence is a deterrent to criminal activities in the park and helps restore the North Park Blocks as a safe public space for all to enjoy.