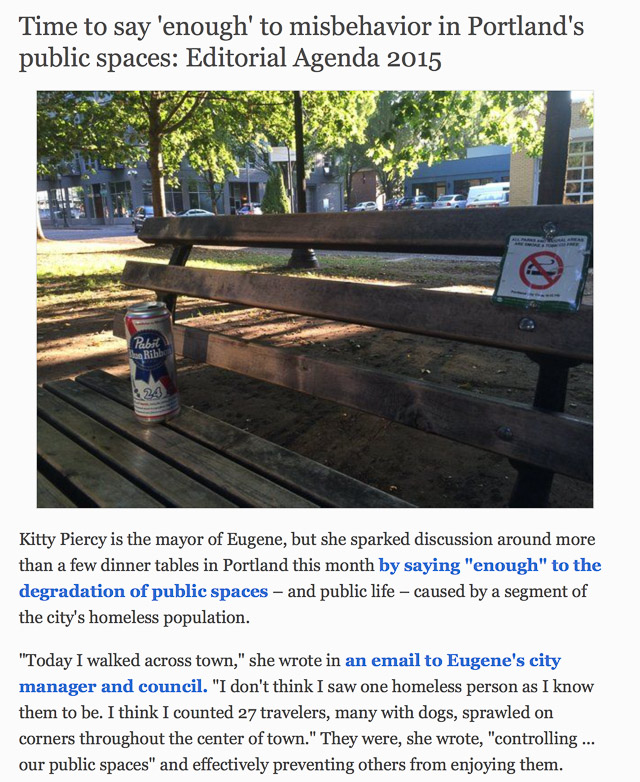 ---
A big thank you to the Oregonian Editorial Board for the thoughtful essay on how the North Park Blocks organized in response to months of illegal and menacing activity in the park. Read the full editorial here (and be sure to continue on to the comments).
Frustrated neighbors, park-area businesses, PNCA and Emerson School officials banded together to bring a unified voice to City Hall. We reached out directly to Portlanders through this blog and our Twitter account. Some have been offended by the photographs we posted, but that's what it took to get City Hall's attention.
As the editorial concludes:
It would go a long way in the North Park Blocks and elsewhere, meanwhile, for Portland's mayor to channel Eugene's just a little. Portland can, and should, provide services and compassion for the homeless. But residents, businesses and employees deserve to know in no uncertain terms that their city is equally committed to ensuring that public spaces remain safe for all members of the public. They should know that neighbors shouldn't have to organize, tweet and blog in order to prevent public parks from slipping into chaos.