BY KATU.COM Staff and Lincoln Graves, KATU News
PORTLAND, Ore. — A Portland wine bar is closing its doors after being damaged "beyond repair" by the "influx of homeless campers … drug use and other crimes."
Remedy Wine Bar, which has been located on Northwest Everett Street by the North Park Blocks for three years, made the announcement on Facebook Tuesday.
Bar owner, Michael Madigan, first noticed the issue last summer.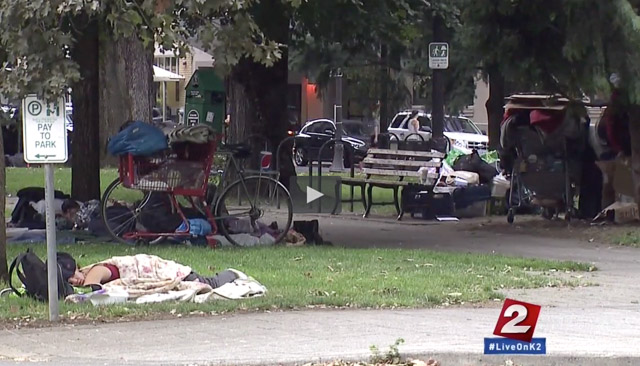 "It was literally one day last June," said Madigan. "I turned the corner and there were over 40 people camping right in this one block outside."
Madigan says the problem only grew as the summer went on. KATU News reported on the issue several times during August and September.
"Along with the camping came drug deals and drug use and people having sex," said Madigan.
As colder, wetter weather began to settle over Portland, the issue faded. But for Madigan, the damage was done.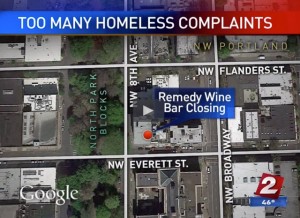 "Basically, our guests stopped coming because it became a very uncomfortable environment," he said. "We never really recovered from that. Our business dropped by over 50 percent year to year and it still hasn't recovered because people stopped coming to this part of town."
Madigan knows homelessness can be a complex issue. He says his real issue is with how he believes the city is responding to the growing problems.
"The solution to the homeless problem is greater than what's happening here on the park blocks," he said. "The issue we had as a business community last summer is that the city didn't do anything to correct it and for months it was a campground and free-for-all down here."
Madigan plans to reopen Remedy Wine Bar in a new location in the future. Their last day at the Everett Street location is Jan. 30.