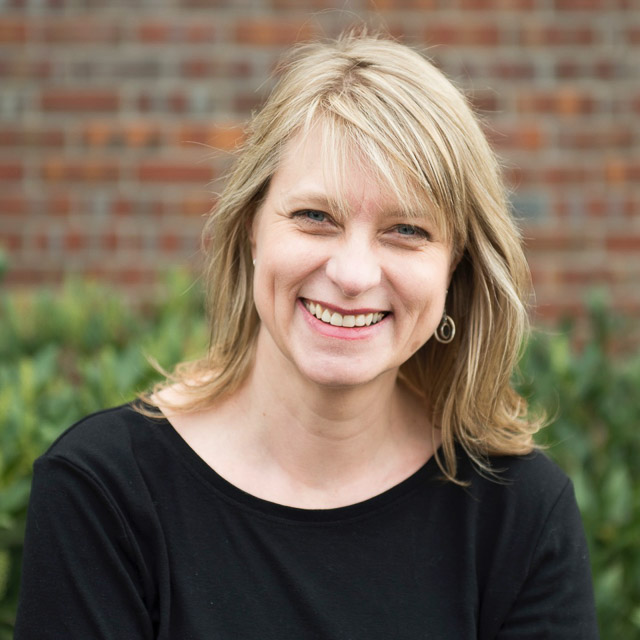 We first became aware of Ann Sanderson when she successfully led the fight against the failed street fee and we were pleased to hear that Ann was mounting a serious challenge to Amanda Fritz for her seat on city council. Recently we sat down with Ann to find out more about her campaign, her perspectives on Portland politics, and why she prefers "West Wing" to "House of Cards."
Q: Why are you running for council?
Ann: I got involved in the political process a couple of years ago over the Street Fee. During that time I discovered a couple of things: One, that city government has a much bigger impact on our day to day lives that we think, and two, that this particular city council says they listen but doesn't really hear us. This results in an agenda that reflects their own insular thinking and policies that don't work for anyone.
During the fight against the Street Fee, we fought City Hall on behalf of small businesses and low income residents and we won. I want to be the voice of all the people of Portland on the issues that matter to them most, and make sure that their voices are heard. But the simple answer to why I'm running? I love Portland and want to help keep it the best place to live in the world.
Q: You led the fight against the Street Fee. Why aren't you challenging Steve Novick?
Ann: There are so many issues facing Portland, and how we fund our critical street maintenance is just one of them. If I had run against Novick, the conversation would have likely been focused on that single issue. While Commissioner Novick should be made to defend his record on the failed Street Fee, I have already fought that battle and won. I believe I can be more effective by bringing some new ideas and common sense to the wide range of challenges facing Portland, not just this one issue, and that in order to implement them, we need three new people on council with fresh ideas.
Q: Last summer the North Park Blocks was overrun with illegal activity – drug dealing, public use of alcohol, destruction of property, intimidating panhandling, urination/defecation, prostitution and illegal sexual activity. Mayor Hales and Parks Commissioner Fritz ignored the problem until we started posting "park porn" photos. How would you have responded to that illegal activity?
Ann:  We have a humanitarian crisis in our city and we need to address it. Every person on the streets is deserving of our compassion and help, and laws must be enforced for everyone's safety. We cannot effectively deliver services and aid to people living on the streets if we don't have a safe environment, and I take public safety very seriously. Other cities face similar problems in their urban cores, and with strong leadership and a collaborative approach, we can find new ideas and fresh thinking without the insular view of the current city hall.  
Q: The North Park Blocks folks are not NIMBYs. We live and work among lots of people living in the neighborhood's many transitional housing facilities. How can the city find a workable balance between compassion for the truly needy and maintaining safe and orderly public spaces for everyone to enjoy?
Ann: First we need to understand it's not an either/or. The majority of homeless people are not engaged in criminal activity, but those who do are having a huge impact on the public's ability to remain compassionate to the issue as a whole. We need to work hard to make sure that everyone who is houseless is found stable, permanent housing in the long term and safe transitional shelter in the short term. At no point is being houseless a free pass from obeying the law. It makes it unsafe for both the neighborhood and for the many more homeless who are struggling to get off the streets.
Q: Mayor Hales has declared "Safe Sleep Guidelines" that allow overnight camping on sidewalks. Your thoughts on that initiative?
Ann: Every day, in all parts of Portland, I see the homeless wrapped in blankets and huddled in doorways or pitching tents in public right of ways, and I am ashamed of my city. We are one of the most progressive, liberal, liveable cities in the country and we can't do better than letting our fellow human beings sleep on the street? Sanctioning what is already happening, whether it be homeless camps or sleeping in sidewalks, is not real policy — it's just throwing up our hands and saying we can't do anything. We can do better and we must do better.
Q: Commissioner Fritz has stated "Every neighborhood in Portland will be asked to find a spot to put a homeless camp." Do you agree ?
Ann:  First,  I don't agree with the concept of "homeless camp." There are permitted camps now and the city isn't even providing adequate basic sanitation services to them. How can we think that institutionalizing 100 more of those is going to solve the problem? I do believe that every neighborhood is full of concerned, compassionate people who want to help. I've seen in my own neighborhood reach out to the homeless with compassion and creative problem solving. Engaging each neighborhood in the process of finding a solution that fits the neighborhood would be a great first step.
Q: How would you differentiate yourself from Amanda Fritz in terms of leadership style?
Ann: I am big on collaboration, get input from every side, and focus on win-win solutions. I don't think you've solved something until everyone feels like they can own and implement the plan. Amanda Fritz cares deeply about people, but if you look at her record, most of her accomplishments on council focus on benefits to small groups, specifically city employees. A council member must be a leader for all Portlanders, as well as a policy-maker and a good manager of the people's money.
Q: Our group came together in response to City Hall's failure to maintain safety and order in our park. But we realize there are many other critical issues the city faces. What's at the top of your list?
Ann:  We've talked about homelessness and public safety. As a small business owner, the economy is always on my mind. The economic landscape is changing and we there will be some challenges incorporating new technologies and the sharing economy into our existing economic framework.
Our current city council handled AirBnB and Uber's arrival in Portland badly, and continues to show that they do not understand the new economy. The nature of work is changing for many people and rather than looking back to a bygone era for old fashioned answers, we need fresh, innovative ideas to make the future work for all of us.
Additionally, whether in charge of parks, police, transportation, or 911, every city council member must also be a good manager. Inefficient policies, ineffective leadership, and mismanaged budgets are holding Portland back. We've lost a lot of public trust because of our poor management of our tax dollars. Having run a successful small business, I can manage the bureaus efficiently and within budget while focusing on the priorities that will make Portland work for everyone.
Q: Speaking of the police, the city has asked every bureau (including Police) to cut 5% – to raise funds for the homeless this year.  What is your position on Police funding?  What would you do to ensure the Police are properly staffed to deal crime and safety issues in Portland?
Ann:  I have never understood across the board cuts. It assumes that all spending is created equally. While we can love all the extras that local government pays for that make our city great and wish that there was enough money for everything, leaders must identify priorities and fund those first. We have had budget surpluses for the past couple of years that could go a long way to funding basic services. Police, fire, 911, basic road maintenance should all be at the top of the list.
I recently spoke to some police officers who indicated that part of the problem is a bottleneck in getting new officers hired and trained. The recruits were qualified and available, but there weren't enough HR staff to do the screenings. Identifying pinch points like these and making sure that they get taken care of could go a long way to making our budget dollars more effective.
Q: As you know, Portland is currently undergoing a massive growth spurt.  We are well on our way to being a world renown city.  What specifically would you do differently as a Council seat member – to position Portland for growth and prosperity, while also protecting the uniqueness of Portland that we have all come to love.
Ann:  As I go to different parts of the city to listen to the concerns of the people who live here, I am struck by the level of frustrations we all seem to be feeling about direction. The current council and the previous administration seemed to take a "one size fits all" approach. I've spent most of my life in Portland and always believed that it was our diverse neighborhoods that made us great. Developing and strengthening programs that support existing businesses and neighborhoods will allow us to grow without losing the flavor of what exists now. We have those pieces in place, but they are often lost in drive to grow Portland quickly.
Extra credit – If you weren't busy with the campaign, what would you be binge watching on Netflix?
Ann: Now that I'm running for office, I realized that you are either "West Wing" or "House of Cards." If I could, I'd sit down and binge watch "West Wing" to remind myself that you can do the right thing and be a politician, too.